Our Team



Interco maintains a complement of around 55 personnel, including its two directors Colin Alexander and Kevin Carter.

The driving force behind the success of our projects is the experience, enthusiasm and professionalism of the Interco Project Team. From Senior Management to support staff, there is a balance of qualifications, versatility, youth and maturity, that provides the foundation for the unique teamwork that Interco assembles to best meet its Clients' needs.

Its acknowledged successes have been a significant factor in drawing new talent to the company, providing a further guarantee that its skills base and performance leadership will continue to grow in the future.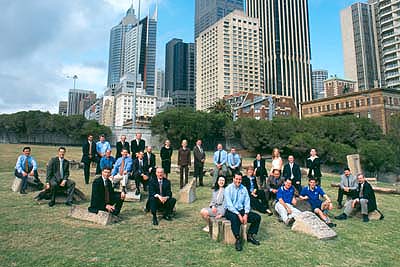 The Directors

Kevin Carter has over 25 years experience in the construction industry, in both Australia and the United Kingdom. With Interco since 1988, Kevin was General Manager from 1990 until 1996, when he became a Director of the company. As a key figure in the growth and development of Interco, he is responsible for both its direction and the day-to-day management.

Kevin's applied management skills in construction, estimating and cost planning, project management, client relationships and client service, marked by his personal commitment to successful project delivery for his Clients, have been directly instrumental in the success of many of Interco's 600+ projects.

Colin Alexander, a co-owner of Interco, previously worked for 16 years within Australian construction industry leaders, Civil and Civic and Lend Lease Interiors, in every facet of their project work.

Since Interco's founding in 1987, Colin has managed all aspects of project delivery, and established and developed Interco's administrative and financial procedures. As Director for finance and administration, he is responsible for all aspects of financial management at company and project levels.